Historic Festival – Mondello
13th and 14th August 2022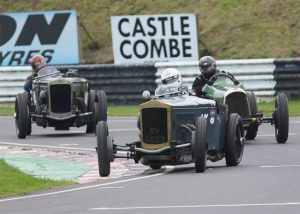 2022 promises to deliver the most exciting Historic Festival in the history of the HRCA.
We have assembled an International Grid of over 70 pe-war cars, including many entrants who are regularly invited to Goodwood for the Revival Festival. This will be a first for Ireland.
Why are all these cars coming here? We are proposing to recreate the "Irish International Grand Prix" and the "Dublin Grand Prix" races which have not been run since 1931.
Here's a few examples of our current grid:
More information and entry forms will be available by 18th March 2022