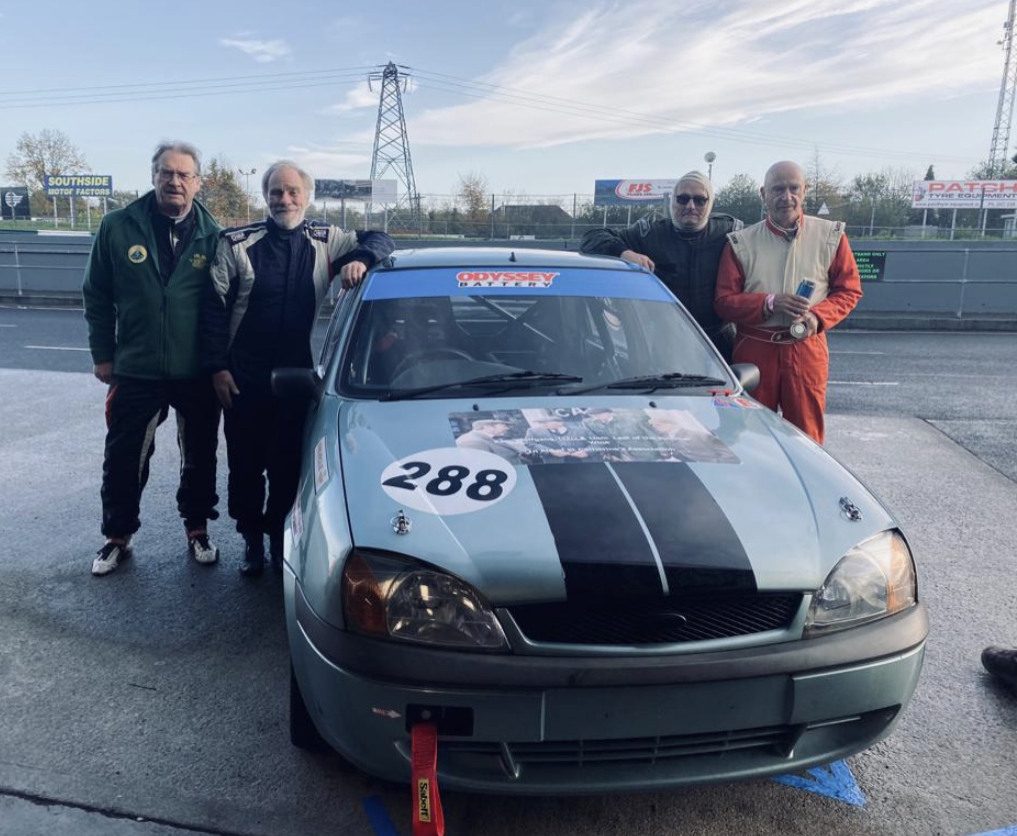 On Sunday the 6th November, Mondelo's six hour Fiesta endurance race featured for the second time four of our members competing together for the win. Ken McAvoy, Liam Ruth, Clive Brandon and Wolfgang Schnittger took their Fiesta out from the barn and had a great day with lots of excitement and fun. Liam, ahead of the event, fettled the car with a new clutch and hoses, taking great care to ensure we were prepared.
A Saturday shakedown sorted a misbehaving starter and instrument panel, with forty-seven laps clocked before the practice ended. Sunday saw us in Mondello for scrutiny followed by qualifying. Thanks to Liam and Blazej, we were straight through the former.
For the latter, a drying track allowed Clive to clinch us a place on the starting grid by 0.3 seconds, but on a second qualifying run a racing incident, at the last corner, resulted in a broken front hub.
Lady Luck smiled on us as Peter and Adam Geraghty not only had a spare, but they had the kindess to fit it, and we had the car ready in good time for the race start. 16th of the 21 starters, we managed to leapfrog past some entrants that had had difficulties interpreting the regulations and had been made to start from the back.
The race got underway with our drivers taking turns for a scheduled 42 minutes each, accounting for the ceiling of 45 minutes imposed on driver stints.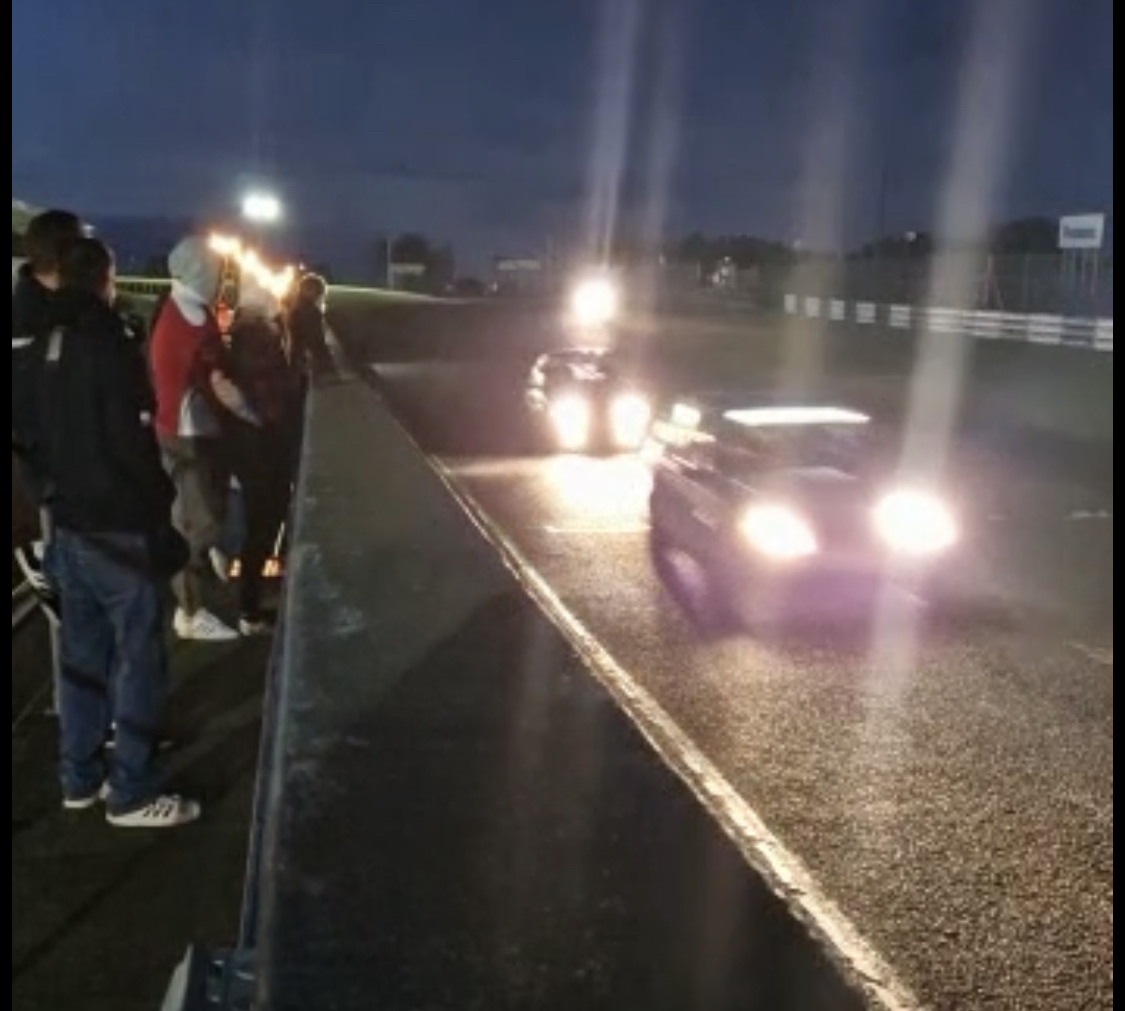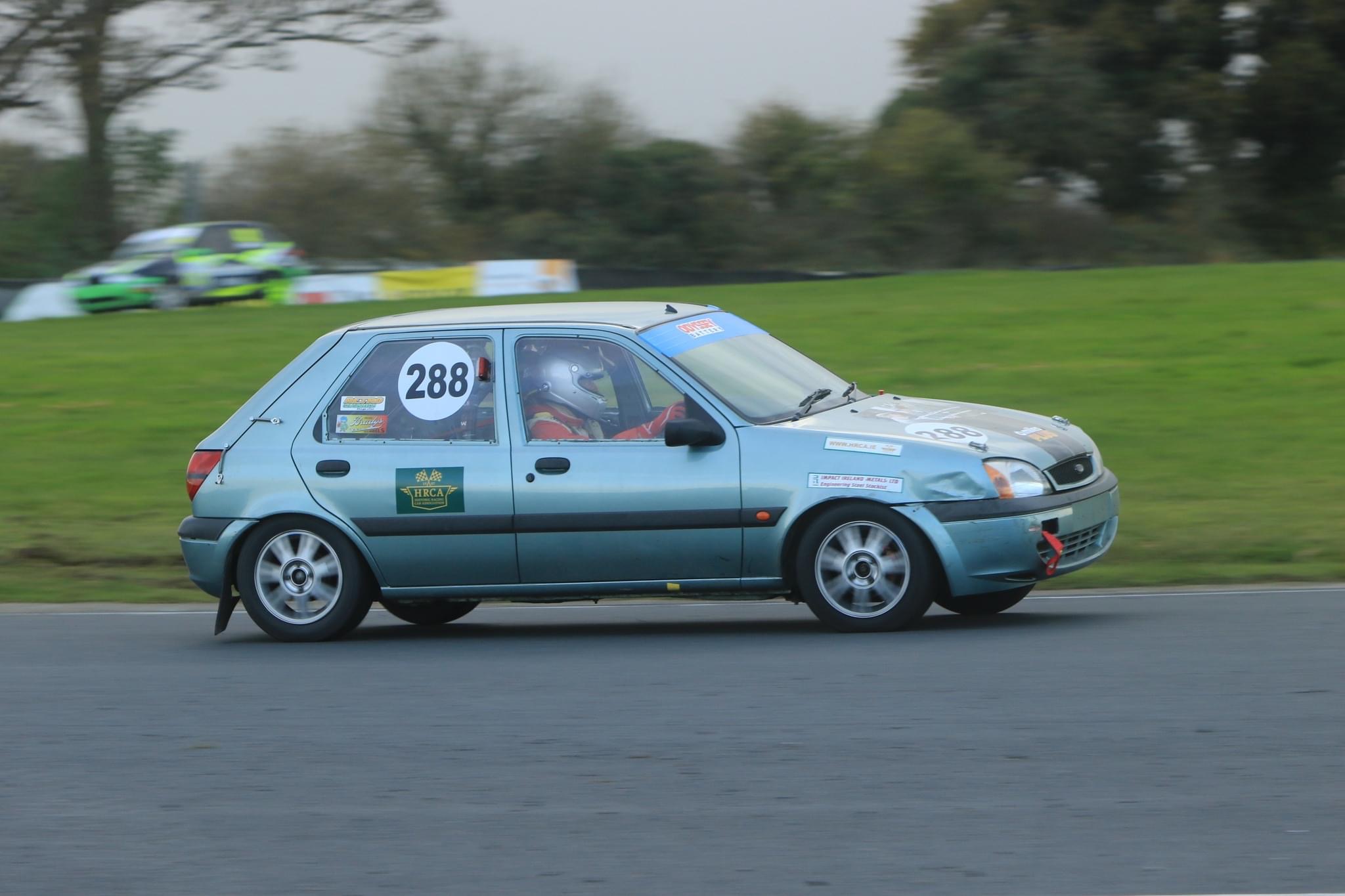 Driver changes, refuelling, and tyre changes were ably managed by Willie Fenton and the crew of Ryan, Blazej, Gerry, Peter and Adam. However, two drivers decided to liven up the routine by speeding in the pitlane and ignoring the black flag awarded for leaking fuel. This did cost us a stop and go, and a telling-off from the CoC, but we were undeterred. There were about 3 safety cars called and one red flag as other cars encountered problems, and our placing moved from 21st after the stop to 16th, just 9 seconds ahead of 17th, as we crossed the finishing line!
Our little Fiesta did us proud, now with 12 hours of racing, and practice and qualifying sessions, I calculate about 650 Laps at racing speeds! Thank you again to all the team and also members and friends who supported us! Roll on next year!