EVENT AND NEWS UPDATE
FROM THE CHAIRMAN 25 Feb 2022
I hope this communication finds you all safe and well as we can now see some degree of normality coming back into our lives and we look forward to the coming race and hill climb season.
1. OPENING EVENT OF THE YEAR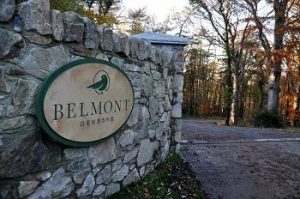 You will recall my message dated 31st December 2021 informing you of the postponement of the Annual Awards Dinner, scheduled to take place on 5th February, due to the prevailing Covid restrictions at that time.
Your committee has now organised a combined 2022 season launch and 2021 awards presentation event. The date is Saturday 2nd April and the venue is Belmont Demesne, Lower Windgates, Greystones, Co. Wicklow.
This will be an outdoor event (weather permitting) which will take place between 2.00 pm and 5.00pm. We will have a marquee for members and guests. A BBQ style meal will be available and the charge is €25.00 for members and their guests and €15.00 for accompanied children. We would ask our competition members to bring along their competition cars which will be put on display for the duration of the afternoon.
The awards presentation for the 2021 winners will take place in the marquee at 4.00 pm.
The format described above is quite different from our awards dinner in the past. However, because of restrictions imposed upon us causing previous cancellations, and some degree of continuing apprehension to indoor gatherings, we decided to adopt the above format for this season.
I would ask all to support this event. You can contact Conor Cooke (0876111520), Liam Ruth (0876175190) or myself (0872245656) for booking and any other information you may require.
HOPE TO SEE YOU ALL THERE ON SATURDAY 2ND APRIL
2. CALENDAR 2022
The racing and hill climb calendar is available on the HRCA web site
The first Hill climb of the season will be Clare/Galway on 26/27th March and the first racing event of the season takes place in Mondello on 9th April. We are back this year to a full season of racing and hill climbs. I would also remind our competition members that we will be returning to Bishopscourt (7th/8th May) and Kirkistown (30th July) as racing venues for our Championships.
No doubt that Liam Ruth will be in contact with you throughout the season in his capacity as Class Co-Ordinator.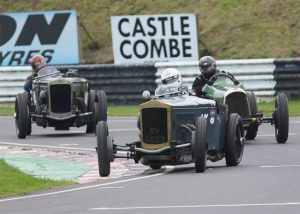 3. HISTORIC FESTIVAL IN MONDELLO ON 13TH/14TH AUGUST
Ken McAvoy and Liam Ruth, supported by Eric Kavanagh have had an extremely busy off season organising, among many other events, the Historic Festival in August. This event promises to be a very exciting week-end.
In addition to our own grid of Pre-War and Pre 55 cars, we have confirmation that we will have an entry of approximately 50 (yes fifty) Frazer Nash cars from the UK which could result in a total entry of 70 cars for these classes.
Also, we will have races for our Historic cars in the HRCA Championships.
Meeting with representatives from Mondello are ongoing. Mondello are very supportive in the organisation of this event to ensure that the Historic Festival will be a very successful and memorable week end of racing.
Please put this week end in your diary. You will not be disappointed.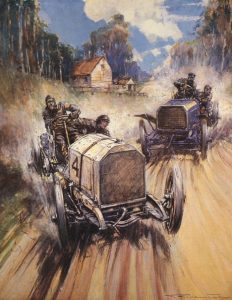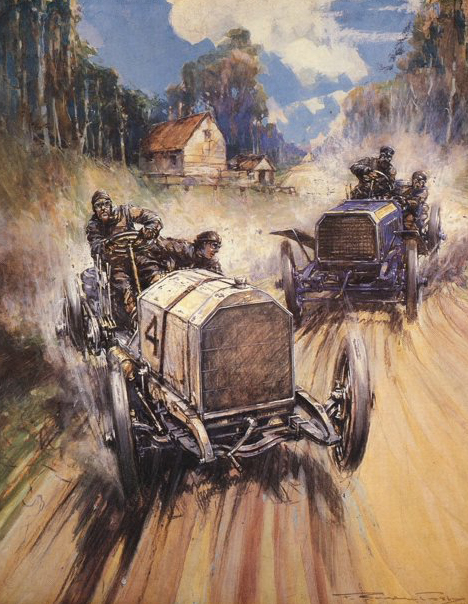 4. THE GORDON BENNETT RELIABILITY TRIALS 2022
A sub committee comprising Ken McAvoy, Liam Ruth and Wolfgang Schnittger was appointed by the Committee to evaluate our participation in the organisation of the Gordon Bennett Reliability Trials 2022.
This is an event to commemorate the Gordon Bennett Cup (race) which will take place over the original Gordon Bennett course in Co. Kildare and will be based in Athy. The event will run through from Friday 1st July to Sunday 3rd July.
As it is a reliability Trial, time and speed will play no part in the final results. Entries are open to any pre 1940 powered vehicle including cars, motorcycles etc. which are road legal and in road worthy condition.
We will keep you up to date as events unfold.
5. FURTHER UPDATES
I will issue a further update following our next Committee meeting on 21st March 2022.