Welcome to the Highlights of the HRCA Kylemore Karting fun event! With 13 participants, it was a great Saturday, which you can relive thanks to 1080×60 helmet mounted GoPros!
The event started with Practice, where we got to grips with the unique handling model of these karts, collectively moaning about that blasted final hairpin. In any case, the fast and skiddy nature of the karts made practice a necessity, and whoever adapted fastest would do very well over the day.
Inside the Kylemore Fun Race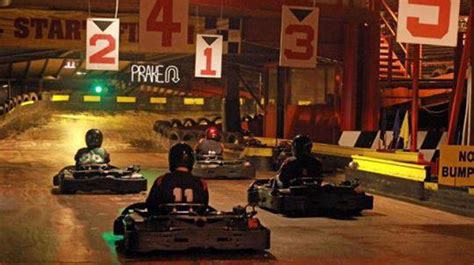 With Practice done and dusted, the Heats started immediately. A four lap fight for position, racecraft would play a key part in this section.
Going in, we realised that if one finished each heat in the position they started, they would have a chance of making the shootout.
Starting from Pole with a grid start, I had quite a bit to protect, with several skilled drivers starting right behind me.
A great race, it was a fun start to a competetive weekend, even if the results of this particular Heat proved disappointing for some.
After a disappointing first heat, having lost it from Pole, I needed a good performance in the second heat.
With a good start, I hopped ahead of Collie Murray, however I quickly realised it would be hard to maintain the position for long, as the man who set the fastest lap of the event was now nipping at my heels.
What followed was great side-by-side racing, as we traded positions and went two wide for almost half a lap.
In this clip we ride onboard for the Semi Final of the event, having made it to the knockout portion by the skin of my teeth.
Given my points position, I qualified last and had to climb up to second to reach the final.
However, I had not even set off and things had gone awry. With my glasses lens falling out into the seat, I had it all to do.
However, with a good start, I was able to climb to third on the first lap, and gave chase to second.
With Conor now taking up the camera view, we can enjoy a combined view of the final race, with external cameras stitched with onboard footage of the great showdown. Conor and Liam fell behind early on, however the race at the front was fraught, with the four leaders nose to tail up until the very end. Congratulations again to Lewis Dunlop!